A farm holiday
in Radstadt in Salzburger Land
Apartments & rooms on the Nasnergut Farm in the heart of the Ski amadé
A warm welcome to the Nasnergut Holiday Farm! We invite you to spend your farm holiday in our well-equipped apartments and spacious rooms in the farmhouse or in the comfortable apartments in our holiday chalet.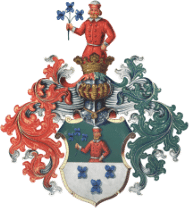 Both houses are situated in a prime picturesque location, on the quiet outskirts of Radstadt heading towards Obertauern. A farm holiday is a wonderful experience for children: watching, feeding and petting the farm animals, romping around with out a care in the world, getting close to nature…
Apartments & rooms in a romantic location
Arrive and feel at home – that's the motto in our apartments for 2 – 6 persons and rooms for 1 – 2 persons in Radstadt. Relax and unwind in our holiday accommodation furnished to a high standard in Salzburg country-house style. If you require more space extra rooms can be booked in addition to apartments. Both our houses are situated in a countryside location right by the Radstadt golf course. Cycle routes and hiking trails start on the doorstep. Your car can have a holiday too, as in the winter the Radstadt-Altenmarkt ski area, part of the Ski amadé, is just 100 m away. Just a short walk and you're on the slopes. The Königslehen toboggan run and access to the cross country trails are also just a stone's throw away.
A family holiday in the Salzburger Sportwelt
Adventure for the kids, relaxation for parents and lovely holiday experiences for all – the region around Radstadt in the Salzburger Sportwelt has plenty to offer for all ages! In summer explore the surrounding countryside: watch the marmots in the hiking area, cycle kilometre for kilometre or whizz down the water slide in the alpine outdoor pool.
Here at the Nasnergut Farm a top-notch winter and ski holiday awaits, as you not only profit from the wide range of leisure activities on offer, but your skiing, tobogganing, cross country fun starts just a few metres away from the farm. And there's plenty to see and do too – come and see for yourselves on your farm holiday in Radstadt in Salzburger Land.